Cam girl sites are becoming more popular than ever before. With thousands of new sites added to the internet monthly, it can seem daunting to find the right cam girl site for you.
Cam girls sites that rank highly should have a good amount of webcam traffic, treat their models well, pay their models on time (and well), and should be user-friendly for both cam girls and webcam viewers alike.
Best Cam Girl Sites
In case you want to jump right in, here is our list of cam sites that our cam girls love. Otherwise, check out the rest of this article to determine which cam girl site is right for you.
Chaturbate
One of the longest running and most reputable cam sites. If you are a new cam girl this site already has millions of visitors that are loyal and tip well. Very user-friendly with the ability to make money right off the bat. 
---
MyFreecams
A rising star in the cam site world, MyFreeCams has some nice looking cam girls and a decent to use layout for browsing. A bit of an older feel but the interactions are worth it.
---
BongaCams
BongaCams is essentially a fun cam girl site that boasts a wealth of different girls to look at and flirt with. Whatever the type you seek, Bonga Cams typically delivers.
---
LiveJasmin
A high-tech cam girl's paradise for its custom features and good payout structure. Many models from the girl next door to the sultry vixen. All shapes and sizes along with flavors are welcome here.
---
Cam Girls Talk The Best Cam Sites
Clara Talks Shop – "I've been a cam girl for a little over two years and in those years of cam modeling the two cam sites I tend to favor are Chaturbate and MyFreeCams.
I stick with Chaturbate when I am performing with my boyfriend as MyFreeCams does not have this option for models. MyFreeCams also has technical difficulties seemingly all the time, whereas Chaturbate tends to be far more stable.
Using sites like these is good because it already has built-in traffic which means you already have tippers knocking on your front door. I mean, if you work for cam sites that have barely any traffic you can spend your whole evening waiting.
Plus with more people in your chat room the more lively your evening will be and so will your performance.
I find that Chaturbate seems to have overall better tippers and a friendlier clientele.
Both platforms have great traffic and decent navigation. I find that Chaturbate seems to have overall better tippers and a friendlier clientele. Although there are some jerks in which you can easily block if someone is out of line, which can happen."
---
In My Opinion, The Best Cam Site To Work For Is Chaturbate
When I first started out as a cam girl on many sites I had the vision in my head of becoming rich overnight. This was a BIG mistake. Getting rich overnight is just not possible. It is a job to work on a cam girl site, but a fun job at that, granted you are comfortable naked.
That being said, I tried many cam girl sites. There were a ton that just plain sucked. I would sit there, by myself until finally a person would show up and maybe some more would trickle in. The tips just plain were not enough to keep me going. That is until I found Chaturbate.
Chaturbate is not only reputable and trusted, but they also host a ton of daily visitors. It is not unheard of to have over 5,000 visitors in just one room alone. This means more money than other sites were getting tips seems to take an eternity.
The cam girl site does take a cut of your earnings, however with the extra site traffic you receive along with its industry standard payouts your time won't be a waste if you are considering a cam girl career with them. After a learning period figuring out all the bells and whistles of Chaturbate, I started making more money.
Just How Much Money Do Chaturbate Cam Girls Make?
After getting the hang of everything and attracting a regular crowd to my room I was able to start making decent money to support myself and family. Took all-in-all about 2 months, but I started earning between 1 and 2 grand a week. The example below is not uncommon for cam girls to make.

Chaturbate Alternatives
Sites Like Chaturbate simply are not the same. There are plenty of copycats but it is a true original in the cam modeling industry. This day and age the big names are trying to stand out from Chaturbate. Here are a few:
LiveJasmin, The Classy Cam Girl Site

If you are sick of Chaturbate and need an alternative vs this website, you I encourage you to check out LiveJasmin. It is a step in a more private atmosphere. Cam girls have the option with this cam site to only disrobe for their paying clients. No more free nudity such as on Chaturbate. If you want a look at cam girl's private parts you must pay, but for paying you get so much more.
The models here are extremely attractive. Cam girl sites like LiveJasmin use mystery more so to capture good tippers. When I worked for LiveJasmin I felt a real connection to those who requested private shows. The ones that were creepy were simply blocked. No harm, no foul.
They also have free credits for new visitors if you are on a budget or just want to try it out. I know they are always getting new cam girls daily which means they are growing. Because of the growth, they have a large amount of built-in traffic which equals a higher paycheck.
The money seems to flow for cam models and on this cam site. LiveJasmin competes with many of the other famous sites out there. Easy to navigate the site with one hand.
Sexy Free Cam Girl Site MyFreeCams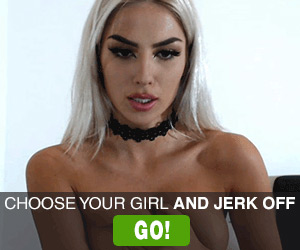 MyFreeCams is a hugely popular site that has exploded over the last year. Mainly because it has thousands of gorgeous girls and you don't have to tip to play. For the extra stuff you can certainly open your wallet and indulge the cam girl of your choosing, but it's optional.
They pay their models well, like LiveJasmin but it is a more closely related cam girl site to Chaturbate. The layout is completely different, however. The screen is covered wall to wall with sexy webcam models. You can scroll and find your favorite cam girls easily.
The premise is the same; watch, love, tip optional. After review subscribers feedback, folks who visit this site tend to go here for the interaction and the social aspect of it. Not only talking with models but also with other website visitors. If you are social butterfly and love meeting interesting people this cam girl site is for you.
How To Talk To A Cam Girl?
Talking to a cam girl might be hard for some, but as a cam girl, we appreciate a good conversation. We are technically at work and after all, work can still suck even for a cam girl. Don't be shy. Please at least say hello.
Cam girls are just like anybody else, granted they may have very high libidos they still put on their pants (and take them off) much like everybody else.
Here are a few ways to talk to cam girls:
Tip your cam girl. After all, she is working hard and it is a great icebreaker. 99% of the time they say thank you. Start the convo here.
Be respectful of the cam model. Acting like a misogynist jerk will get you the boot. There are times when roleplaying is allowed for those BSDM people but it is typically pre-arranged and understood.
Read the cam girls rules. Sites like Chaturbate allow for room rules to be posted. Follow them and stay in line if you want things to go well.
Cam models don't want to date you. They love compliments but are there for the money.
Don't get too personal with models. This can give cam girls an aversion to you when asked where they live or any sensitive info. It's okay to ask about pets, toys etc but keep it non-stalker vibe.
Be funny. Who doesn't love to laugh? Find common ground with your girl and make her smile.
Make them cum. Who doesn't love a rolling orgasm in their life? You must tip to do so, but if you tip at the right time and activate their wifi vibrator then you are golden. They will always welcome you back.
Latest posts by Jordan Emery
(see all)