Youtube Video star Celestia Vega entering the world of MyFreeCams causes quite an uproar among other cam models. Her popularity in entering the world of cam girl modeling caused MyFreeCams issues for other models trying to log in. Upon her first cam show, her cam room swelled to over 20,000 people which caused server issues.
Celestia Vega MFC Breaks The Internet
The servers could not keep up and other cam models who typically on a good night receive around 1000 viewers could not even start a new show. It probably wouldn't matter anyway due to Celestia's popularity anyway.
This is a rare occasion for MyFreeCams these days to crash, although they had similar problems a while back. Many models were upset with Celestia Vega, but the truth of the matter is the blame fell on MyFreeCams.
Celestia Vega Proves That 20,000 Webcam Viewers on MyFreeCams is Very Possible
Server crashes and load were a problem, however. There was even a push to get her to move her shows over to cam website rival Chaturbate in order to accommodate these many viewers. This was a wake-up call to MFC showing the sheer rising popularity of these cam model stars and the future potential that MFC needs to accommodate moving forward.
Why Is Celestia Vega Such A Big Deal?
If you don't know who Celestia Vega is at this point you might be living under a rock. Her big start on YouTube has brought in 500,000+ and growing subscribers to her channel. The day she turned a legal 18 years of age the stage was set for her to appear on MyFreeCams (MFC). One day before her birthday on August 12th, 2017 was the day she broke MFC.
Her charisma, charm, and sexuality have also made her popular on platforms such as Twitch, Twitter and Instagram. She has grown up in the age of social media and is no stranger to attention.
Celestia Vega MFC to Porn
Her persona of sexy gamer girl came in handy producing a video entitled "Porn at 1 Mill" garnering the attention of fellow gamer nerds who well, want to see her in porn at 1 million subscribers. Who can blame them, she is quite a fox that is full of personality. Plain ole great marketing lead to her rise. New cam models should take note and follow some of these steps in order to make a boatload of money.
https://youtu.be/DLhW1WuVdYM
As her subscribers grew she kept true to form and has released her first professional porn video. Previous, she also released an amateur sex tape that made fanboys drool.
Celestia Vegas' porn career is just now taking off. Signing with LA direct, Celestia will work with the porn talent agency to further produce videos. Prior she has released clips on Pornhub and racked up over a million views on the popular streaming porn site.
Will Celestia Vega Perform More Cam Shows?
This remains to be seen since her partnership with LA Direct. Time will tell, but I have a feeling she will be back. The sheer volume of tips she received from her first trip into cam girl was probably quite substantial for a couple hours of fun work.
Many porn stars often create multiple streams of income in order to live a full lifestyle. If she is smart she will capitalize on every avenue of earning potential. This is only the start for her. In fact, if she is able to cross platforms from selling nudes, producing porn and continuing with her YouTube journey she could be a millionaire in no time flat.
Her last show was in August of 2018 and has not performed as of this date. Her room is still intact and you can check it out here if you would like a peek. The hope for most is she will return, but if not keep an eye out for her professional porn videos.
Her YouTube channel is still going strong. She also has shared some behind the scenes footage of her career in porn. She is smart and knows how to make a buck using her looks and personality.
https://youtu.be/Z7bFOvET4Uw
New cam girls, take note…
How To Make It As A Cam Girl
Celestia Vega on MyFreeCams had a following prior to moving into cam modeling. This allowed her to break records on MFC right from the start. If you don't have a following as a cam girl yet don't fear. There are things you can do that you can do to help your popularity rise.
Social media is huge and this was and still is Celestia's claim to fame. If you are comfortable with putting yourself out there you can also grow your fan base much in the same way.
LEARN MORE: How To Become a Successful Cam Girl
Celestia Vega's Social Media
If you are curious about how she did it stop by her social media pages. You can learn a lot about the career pah she took and even emulate it for your own success.
Celestia Vega On MFC
Even more impressive is Celestia Vega's MyFreeCams profile. Head over and let us know what you think!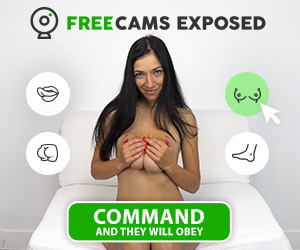 To sum it up, if you are looking for inspiration or would like to view Celestia Vegas body of work (no pun intended) there are many options. She has made her mark on the webcam girl model industry and we look forward to seeing her in whatever she might produce. What is OnlyFans and will Celestia join? The world will have to wait and see.
Latest posts by Jordan Emery
(see all)